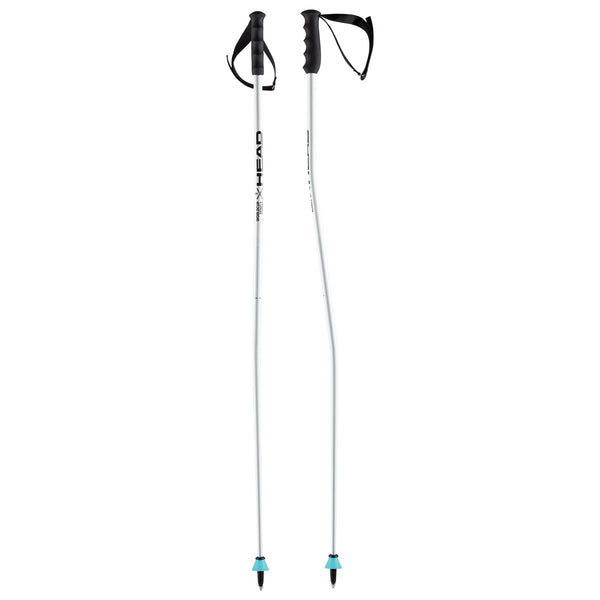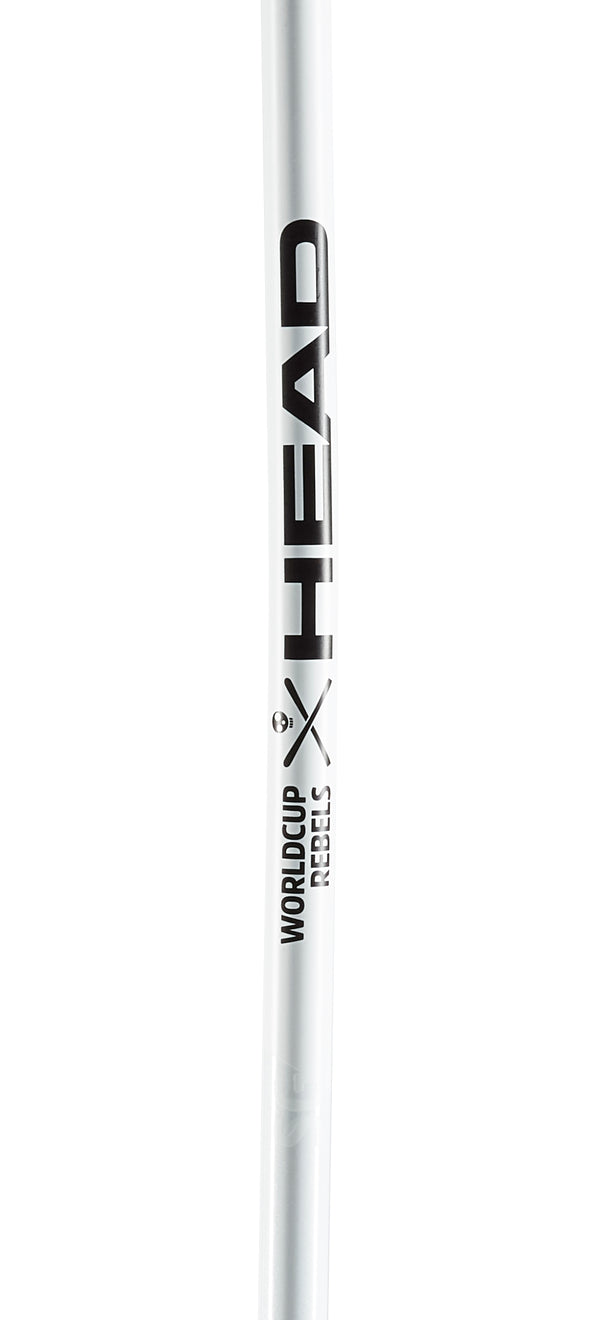 Diameter: 18 mm
Length: 110-135
Colors: white/black/neon yellow

Features:
SG Bend World Cup Race Pole
7075 Aluminum
Race Rubber Grip
Race Velcro Strap
DH/SG Cone Basket
Tungsten Carbide Tip

Aerodynamics is the focus of the Worldcup SG pole thanks to the speed-focused bend and the lightest and toughest aluminum available. The soft downhill grip and race Velcro strap supports racers at the start and in the course. The DH/SG Cone Basket cuts down on wind resistance for a fast pole package—complete with HEAD's race colors.