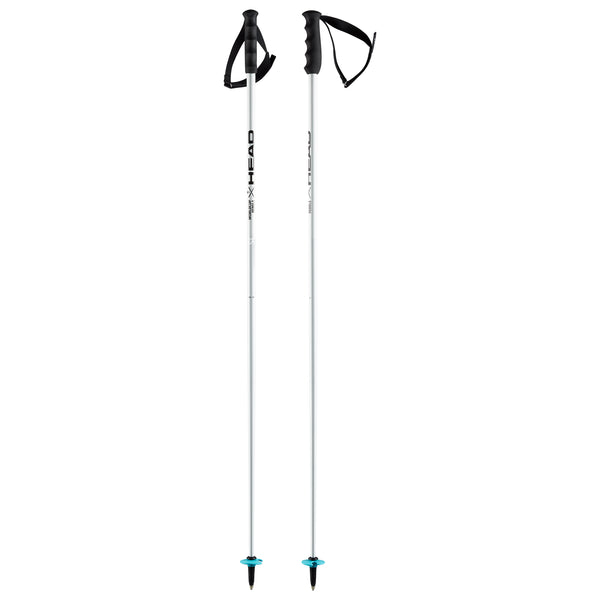 Diameter: 18 mm
Length: 110-140
Colors: white/black/neon yellow

Features:
World Cup SL Race Pole
7075 Aluminum
Race Rubber Grip
Race Velcro Strap
Mini Race Basket
Tungsten Carbide Tip

The Worldcup SL is the perfect pole for racers and pro level skiers. Thanks to the high strength-to-weight ratio of aluminum, the Worldcup SL has a quick swingweight between gates, while resisting wear and tear from the course. The carbide tip provides teeth for explosive starts, while the Race Rubber Grip and Velcro strap helps with handling.