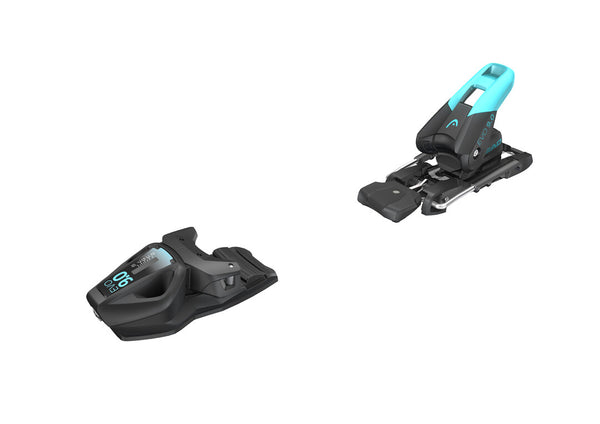 Manny's Notes:
If your boot size is under 21.5 or shorter you must stay with this binding. The Freeflex works with boot sizes 22.5 and longer.
Light, fast, responsive and fitted with the latest safety technology, the EVO 9 GW CA provides junior racers with winning performance. With a stand height of 21 mm and a maximum DIN of 9, this race-ready binding is equipped with our SX Lite toe and heel, for unrivalled power transmission, improved kinematics, reduced load on joints and 180° vertical and diagonal friction-free boot release. For race-winning confidence, choose the EVO 9 GW CA. Added benefit: compatible with Alpine Adult and Children ski boots, plus GripWalk and GripWalk Junior ski boots. NEW: updated heel for better brake retraction. To provide outstanding performance and the highest stability for our young speedsters with TYPE C (children) ski boots, we offer a vertical blocked slider as a spare part. ONLY for TYPE C and GripWalk Junior ski boots: AFS SX Jr/Kid – blocked (Type C & GripWalk Junior).
Evo 9
I bought it for my U14 son, and he didn't use it yet. Last spring my son tried Head demo Slalom, and he fall in love Head ski. He is so exciting to use it.