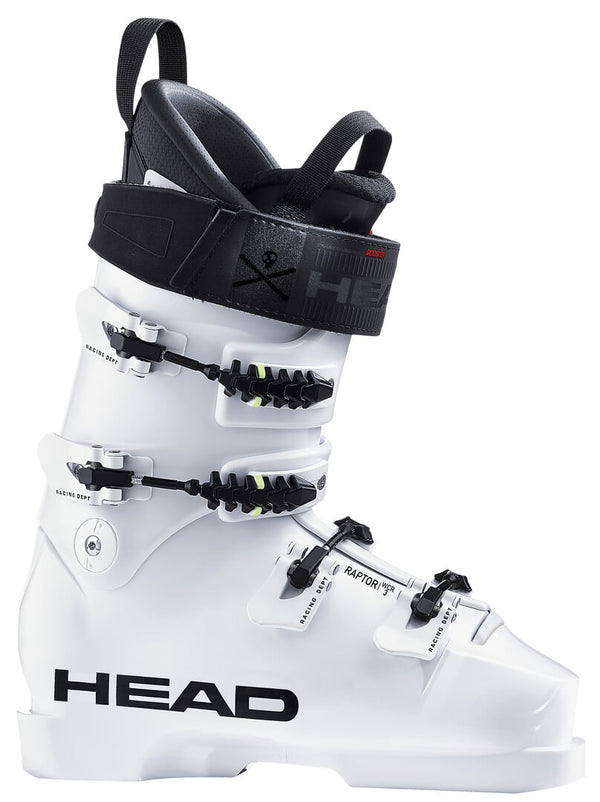 Model: RAPTOR WCR 2
Sizes: 225-….-285
Shell: Racing PU
Last: RD 1500cc
Ergo Balance: Race balance
Forward lean: classic method 16°; new method 9°
Ramp angle 4°
Technology: Liquid Fit
With input from top-level racers, HEAD designed a responsive race boot that absorbs shock and supports a centered position. The Raptor WCR 1 has a 93-mm last with a deep heel pocket and long toe box for toe articulation, which equals better power transfer and balance. Along with a FIS approved sole, the boot features Flex Performance tuning, with an adjustable flex of 170 to 160, and includes Racing Double canting, Rear support tuning and Racing spoiler. The racing pro liner is customizable with Liquid Fit, an adjustable tongue, a lace up option, a racing footbed and a double power booster Velcro strap. Four micro-adjustable Spineflex buckles deliver optimum, pinch-free foot wrap for a speed-focused fit.